Lover, Mother, Queen
October 29, 2023 | 4:00 PM
WCR Center for the Arts | 140 North 5th Street
With the masterful accompaniment of Robesonia native, David Lutz, Robin Bier brings her resonant contralto to an evening of German and English song including the works of Schubert, Schumann, Beach, Finzi and Brahms.
Highlights of the program will include:
Schubert's "Der Tod und das Mädchen" (Death and the Maiden)
Schumann's last, and rarely heard, song cycle Gedichte der Königin Maria Stuart
(Poems of Mary, Queen of Scots)
Finzi's song cycle Let Us Garlands Bring, setting lyrics from Shakespeare
Brahms' "Von ewiger Liebe" (Eternal Love)
Praised for her "inimitable, resonant contralto" (phindie), "particularly moving singing" (Cleveland Classical), and "mysterious, dark hue and sauntering presence" (San Francisco Classical Voice), Robin Bier enjoys a varied career of solo and ensemble singing with an emphasis on the music of the Renaissance, Baroque, and the present day. She has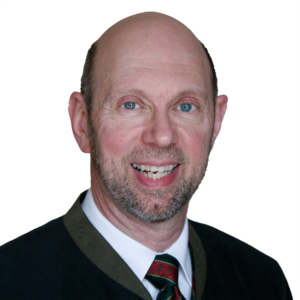 appeared with the Washington Bach Consort and the Bach Festival of Philadelphia, among numerous other prestigious organizations. In 2011 she co-founded solo-voice early music ensemble Les Canards Chantants with her husband Graham Bier.
David Lutz is a native of Robesonia. Since 1994 he has been a Professor for Lied (German Art Song) and Vocal Accompanying at the University of Music and Applied Arts in Vienna, Austria. September 2015, he received the title Professor Emeritus. Over the past thirty years, David has traveled the world performing at various festivals and concert halls. Master classes in German art song have been held in the United States, Canada, Australia, South Korea, Japan, and Europe. He has made recordings for radio and television worldwide. Recordings are available on the Teldec and Preiser labels.